Posted on
By S. Wyatt Price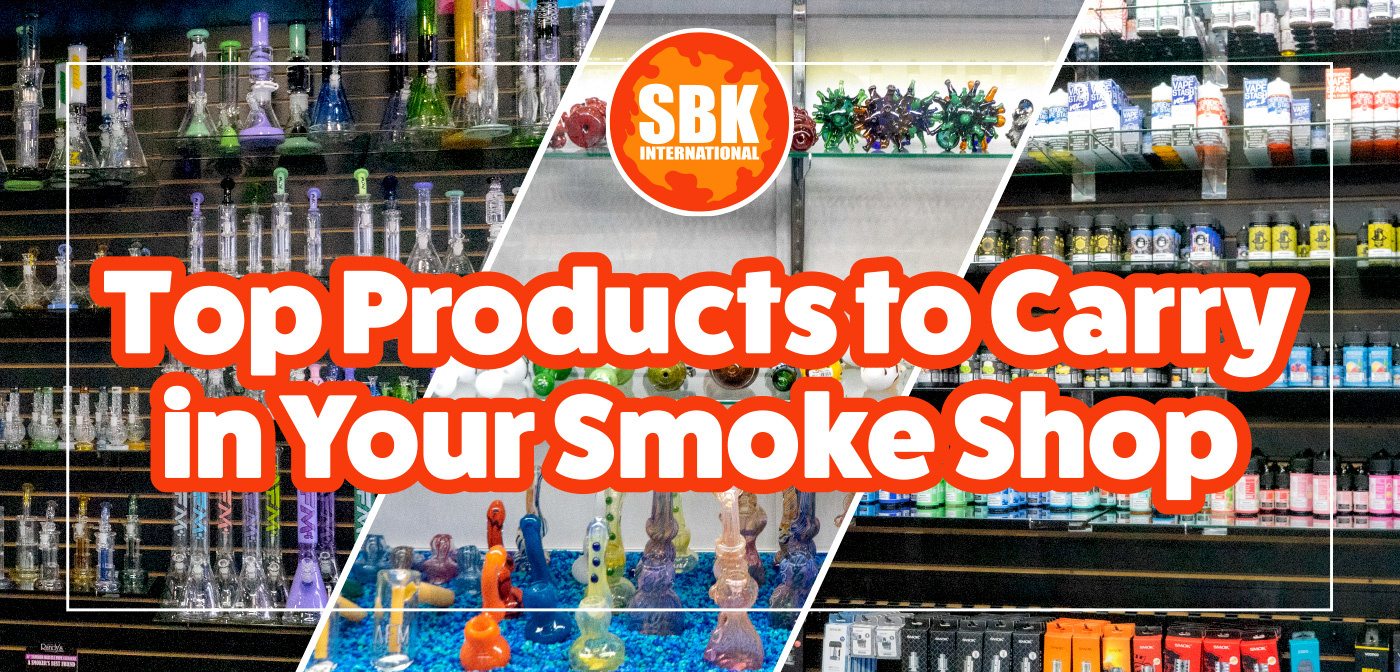 What Should My Smoke & Vape Shop Sell?
As we've previously covered what it takes to start a smoke and vape shop, we at SBK Wholesalers thought it could prove useful to share the best products to carry in your smoke shop according to our experience. It's important to carry your staple products to insure that the business stays afloat from consistent income, but diversification can prove incredibly profitable too! In the following article we're going to cover market analysis and how to do it, the balance between staple products and variety, as well as how to make your smoke & vape shop stand out. 
Analyze Your Market!
In order to understand your clientele it's important to get to know your market. If you're selling locally, adventuring out to the local bars, smoke shops, and other related businesses will allow you to capitalize on networking opportunities as well as get a feel for how and what the local population is consuming. In a market like nicotine and smoking accessories the consuming demographic can vary in slight, idiosyncratic ways. 
A great way to utilize market analysis to its full potential, it's necessary to tap into friends and family who's opinions you trust because age and many other factors play a large role in determining which products customers are likely to consume. Obviously this considers trends and other factors that fuel product consumption. Don't be afraid to use the resources you have in your backyard! 
Don't forget about your online resources! Utilizing google analytics and google trends are two great ways to scope out the online marketplace. As well, make sure to scope out your competition because often times other companies come up with great ideas with poor execution and these are opportunities anyone can capitalize on. 
This is About Balance!
Staple Products: Okay, so you've got a store setup and you're ready to purchase inventory, but what do you fill your shelves with? I always advise new owners to find out what the staple products are in your community. Things like single use vaporizers, vape juice, rolling papers, etc. Think repeated consumption: what are my customers coming back to buy time and time again? These products are great for shaping the foundation to your smoke & vape shop because you know these customers are coming for that specific product every time. 
If this were a tobacco store this would be your Marlboros, camels, L & M, etc. In this context you're looking at your Orb Vaporizers (single use) and Pressed & Pressed Ice Juice and Pacha Mama (vape juices). 
Diversify: Though we've placed a lot of emphasis on the single use products, products that have a long life span are equally important to carry and can still be considered staples. Items like hand pipes and water pipes will always sell, so it's important to make sure you've got a range of brands at varying prices in order to appeal to different consumers coming into your stores. Other items like hookahs, vapes, dry herb & concentrate vaporizers are apart of this conversation too. Carrying the bigger items will also open your market up more because if you've got a hookah with no shisha then what are you going to do? It's obvious that in order to use the hookah you must have shisha, so carrying all of the components of hookah would be advantageous to your store. 
What About Diversification?
Diversification is always a great way to broaden your market reach and acquire more customers, but how do you do so without toppling over? We've got tips coming your way!
Choose different niches within your market. For example, when we consider smoke and vape shops a basic store may only carry water pipes, hand pipes, tobacco, a few vapes, and some low grade hookahs. If this so called basic store wanted to diversify I would suggest going in the direction of whipped cream infusions, smoking accessories, kratom, and CBD. In this instance, we've crafted a larger dwelling cavity for our business because now we appeal to a different market of people. Now the customers that may come in for a whipped cream canister realize that they also need a new hookah or water pipe are handled and more sales are made. 
Variety inside diversification is an important tool too! Often times with vapes or vape juices and other items that have variants are based in flavor are limited to certain core flavors so offering some exotic flavorings or color ways and designs that others don't could put you ahead of the curve and that's exactly what you're looking for. Analyzing sales graphics can afford you the necessary information for choosing which flavors you'll diversify with. 
How Do I Make My Smoke & Vape Shop Stand Out?
Make your shop make sense. Nowadays smoke shops are drifting away from the 70's style cluttered head shop vibe into a cleaner, more presentable smoke shop with hip music and pleasant sense engagements like candles and incense. 
Set products at the eye level to increase customer purchase ratio. A wise man once said "eye level is buy level" and I know this stands true. An organized method of product placement and direction within a store location could make all the difference in terms of sales. 
Host events like cookouts or special sales that involve the local community. Especially if you're operating as a brick and mortar location, this is an essential aspect of growing a business because you'll get that first hand experience with your customers like I mentioned in the previous paragraph. 
Members points or spending clubs are a great way to build customer retention and get to know the people you're serving. Once you open a lane of communication between business and customer you've now got the opportunity for newsletters, coupons, etc. This also adds personality to your business and can double as an aesthetic builder. 
Online presence is crucial to making your store and brand stand out. In this day and age if you lack a website and social media you're leagues behind your competition, plain & simple. Reviews and blog posts are some of the most underutilized statistics that we currently have available because they can help push your online rankings to the top!
Which Products Do We Suggest?
Above we mentioned some of the best products that you should carry, as well as the difference between staples and variety & diversification. But as a larger grouping, we're going to list the categories of items that you should purchase for your stores as well as a product we recommend and why we recommend it. 
Water Pipes: Water pipes are always going to be in demand, not to mention that the glass pipes are prone to breaking so people will always need those replaced. Now, do you need everything Toro, Illadelph and heady to get your shop started? Absolutely not, offering a variety of good, thick glass will be sufficient enough to start out, but as you grow definitely look into bringing on more heady glass and expensive brands. The only thing to keep a good head about in regard to the more expensive pieces is their likelihood to move. I once had an Illadelph water pipe that sat for seven years only for my staff to realize it was cracked from sitting and moving so often between stores. 
Rolling Papers: Everyone needs rolling papers at some point or the other! Raw is probably the highest selling rolling paper that we sell, but Vibes, Element, and Bambu are always closely competing. This is another example of it being important that you smoke in some way or the other because the manner in which certain rolling papers burn can vary by the finest of details and what someone that doesn't smoke wouldn't notice someone that does smoke probably would. 
Hand Pipes: Ah, there's nothing like a good ol' spoon pipe to get your head right. This is probably the most classic way white people consume cannabis. Cheap, durable, and great on the go, a glass hand pipe can be the perfect tool for any expedition. These bad boys are always going to sell, plus they appeal to a larger age group. 
Stash Cans: Help your fellow stoner out here by providing discreet methods for carrying your juice, herb, or whatever else floats your boat! These bad boys are always selling for a couple of reasons: first, prohibition still exists so there's a reason that smokers may want to conceal that apparati and secondly smoking is still not completely socially acceptable!
Grinders: Unless you're rolling a blunt, grinders are a great tool to assist you in breaking down the dry herb you be smoking! Another item that sells great, just make sure you keep a variety of options, brands, and price levels in order to appeal to the broadest market possible. 
Hookah: Hookah and hookah related products are pretty much always a great investment because you can service local hookah bars as well as provide for the at home experience. Hookah is a cultural trend in some hip hop communities while it's a cultural tradition for middle eastern cultures. There's also the opportunity to expand into hookah catering too!
SBK Wholesale Favorites
The Vadra Hookah Ozark is currently our top selling hookah and to no surprise on our end! This hookah features an incredibly minimalist design and a modernist frame. The shape of the interior basin is a big seller for this hookah because it features a somewhat triangular design.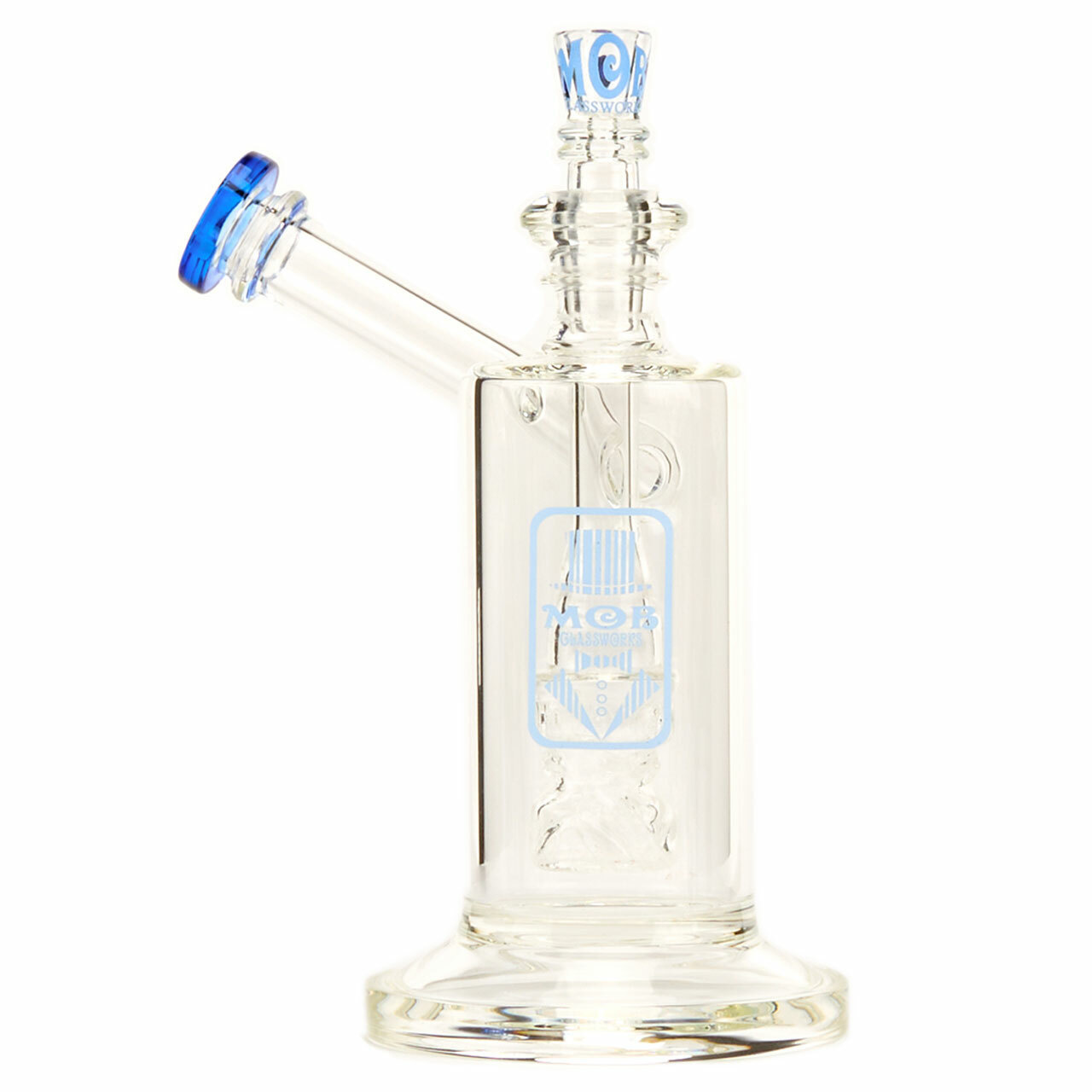 The MOB Glass Side Car Water Pipe is a great addition to any smoker's collection, as it features an intricate diffusing and percolating system, relatively compact size for travel ability, and the slight blue accents really bring this piece to life. This water pipe is a dual function water pipe, too, so that means you can use it for both dry herb and concentrate.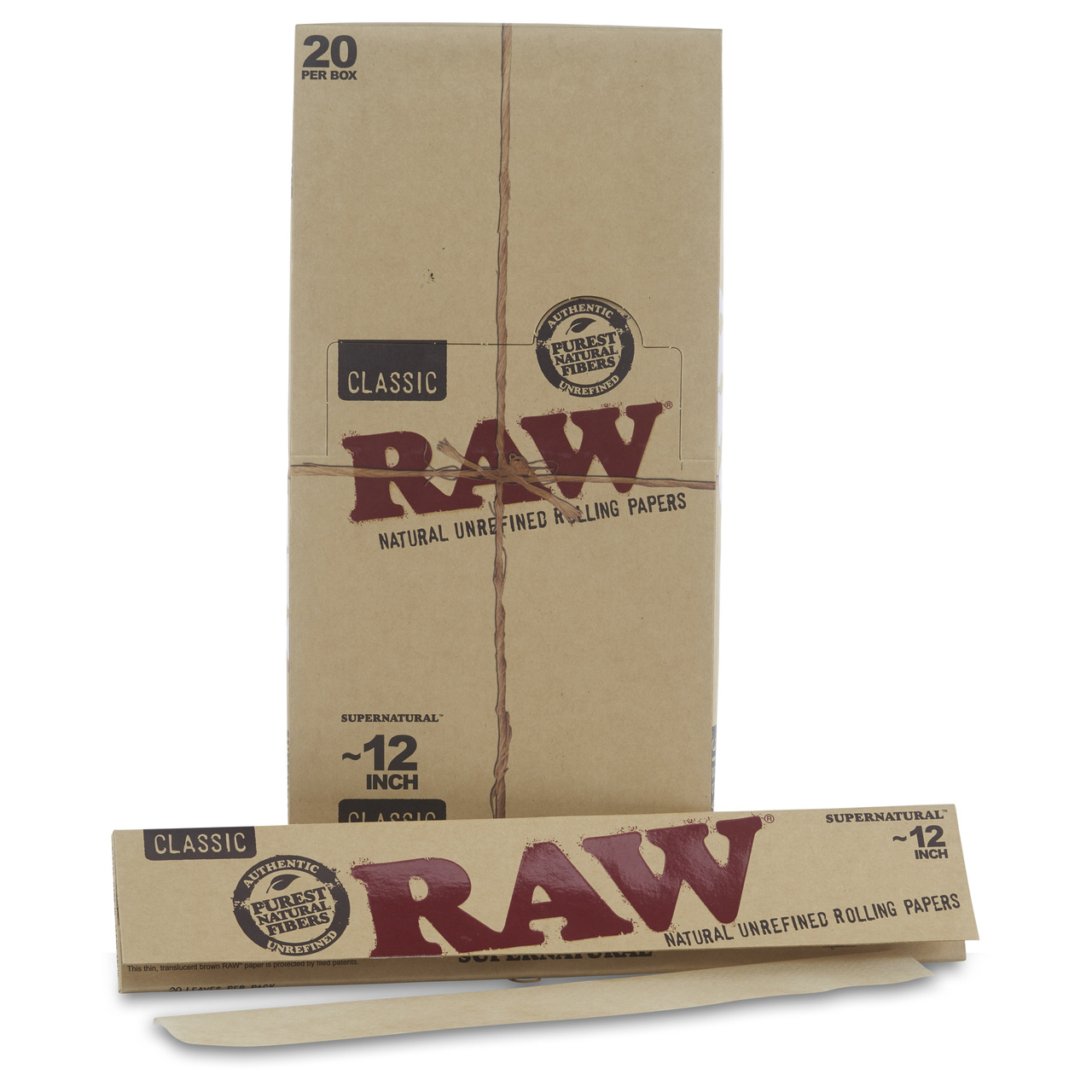 Raw Rolling Papers have been known as the top rolling paper producer for years now, at least since the early 2010's, and the answer here makes sense: consumers love a high quality, thin, rice-based rolling paper over the thicker, more papery versions. This is the top of the line when it comes to rolling up with papers!
Paradise Pro Silicone Hand Pipe
This silicone hand pipe from Paradise Silicone is a great, durable on the road hand pipe. Though not always the first choice, this is our highest selling hand pipe available. Though not my personal favorite to smoke out of, this is one of the best and highest selling hand pipes we offer.