Posted on
By S. Wyatt Price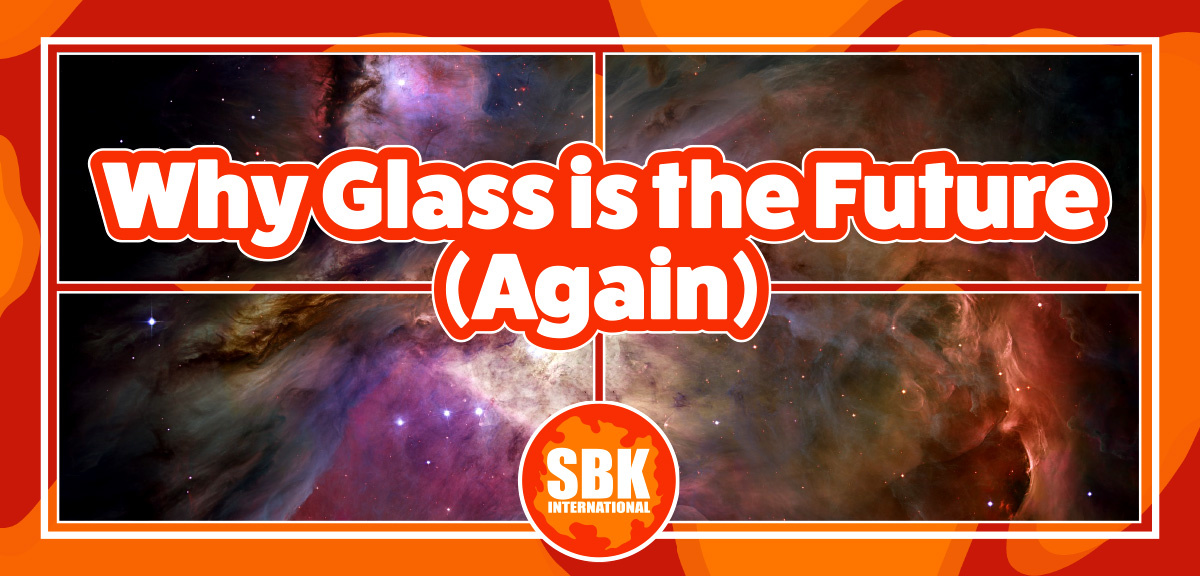 Why Glass is the Future (Again)
In the past five years, vape and smoke shops have exploded across the United States. At one point it seemed like everyone and their brother wanted to open one simply due to the ease in making hand over fist money on vapes, vape juice, and all of the accessories that come with them. This often discounted glass water pipes and hand pipes from even making their way into these shops. Why would they need them anyway, if the profit margins were so high there wouldn't be a reason to purchase them. It would simply become a liability instead of a moneymaker, but this is no longer the case due to some semi-recently passed legislation that moves glass into position to be king again.
Why is Glass Making a Comeback?
During the midst of the pandemic, a bill was passed quickly in order to combat COVID-19 and the economic and health repercussions that ravished the United States because of the virus. The bill focused almost entirely on making sure people were able to pay rent, health services were made more readily available, and accessibility was increased, but what does this have to do with glass or smoke shops or anything of the like? On the back end of this pandemic bill, law makers moved to categorize all vapes in the same was as tobacco. The bill was titled "Consolidation Appropriations Act 2021". 
What Did This Bill Do?
The way that this bill effected vape and smoke shops wasn't minute in the slightest and actually extended all of the regulations placed onto tobacco onto e-cigarettes and vapes. All of a sudden, this meant that you could no longer ship vapes through the mail as a business and if you did you could face federal penalty. This is simply in order to regulate the market and allow for the ATF to better track who's selling what and what tax rates they owe. So, this meant that in order to sell "tobacco" products across state lines you would need to register with each state's Alcohol, Tobacco, and Firearms. We know, this is a huge hassle. 
Wait, There's More?
Yes, fortunately and unfortunately this act means that you would need to label that your package contains tobacco, have the courier get whoever is receiving the package to sign and verify their age, and then you're good to go. This usually means a bit of extra money shipping and paying the courier service, but it is still possible despite the recent legislature. If you or your business intends to keep shipping vapes, make sure you're remaining PACT Acts compliant. The penalty for violating the PACT Act carries a $5,000 fine for the first offense and a $10,000 for the seconds, as well as the potential for a three year prison sentence. 
Proposed Menthol Ban
In the coming months, the United States and current president Joe Biden will pass a bill led by FDA research based on generations of smoking research that will ban the sale of all menthol flavored cigarettes as well as all flavored cigarillos. While this bill aims to stop future generations from smoking, the potential for success is yet to be seen. The part of this that worries me and my coworkers is the mention of flavors in these products because it could so easily become flavored vapes too and there's no telling the level of devastation that that could impose upon the world of smoke and vape shops. 
Now, none of that is in stone yet, flavored cigarillos and menthol cigarettes are safe for now, and there hasn't been any talk of including vapes in this conversation, but it's definitely something to keep an eye on as a smoke shop owner/employee. 
Glass to the Rescue!
With all of the recent legislation changing the sources of income we as smoke shop owners/employees have learned to depend on, we've got to redirect our sights in order to balance the business and compensate, as best we can, for the enormous void left by the changing nature of vapes. 
There are many markets within that of a smoke shop so you've probably got more wiggle room than you'd think. Just think, most smoke or head shops carry vapes, vape juice, rolling papers, water pipes, hand pipes, dry herb and concentrate vaporizers, whipped cream chargers, etc. Sure, there are a lot of niche markets mentioned, but if you were to develop a rapport within this community of niche consumers the business will not only be steady, but loyal, too. 
We Choose Glass!
Here At SBK Wholesalers we're convinced that glass is the future and I'm going to tell you why. As we previously mentioned, the smoke and vape world is ever-changing so it's best that you have ideas regarding diversification or even a plan detailing what you would do if your market were to completely reassociate its gross sales. The niche markets I mentioned above are a great option, but you're still looking for a little bit of direction? That's alright because at SBK Wholesalers we know exactly what to do!
Time to Bring Back Glass
Over the past couple years, we have dealt with the restrictions placed around vapes just like everyone else and I would be lying if I said our sales stayed the same. We were hit pretty hard by the legislation and we had to redirect. What did we do? We reinvested in glass that we could turn over for a rather large profit. See, the thing about glass is that if you buy in bulk your profit margins are sure to reflect the benefits of doing so by birthing a litany of sales previously untapped. 
Glass hand and water pipes don't stale or have any sort of shelf life unless they're cracked or broken, so there's no worry of losing inventory in that sense. There are plenty of options for choosing which water and hand pipes you'd like to sell in your stores, but first you're going to have to consider the following: price range, design, and functionality. The previous product descriptors effect what kind of glass you're going to sell, which is basically broken down into American made glass & International glass, plus headdies. Below we'll delve into the different types of water pipes and their purposes.
Design & Functionality
There are TONS of different water pipes available on the market, but which direction should you go? Well, lets's begin with the different materials water pipes are often made from. We'll also list some of their advantages & disadvantages. 
Metal: Metal water pipes are often prone to rust, discoloration, and are cheaply made. We recommend staying away from these type of water pipes, as they're relatively unpopular for good reason. The same goes for the old granny hand pipes that are reminiscent of some tale about smoking reefer at a jazz club in the 40s, they sell, but they aren't popular or of a high quality. 
Glass: The king of kings! Glass is single-handedly, according to most smokers, the best way to smoke as far as pipes are concerned and it's been this way since the 1970's. Glass can be blown into basically any shape or design so it's much more malleable than the materials that other glass brands use. It's beautiful, it functions well when it's made well, and it delivers that desired toke every single time. This is your bet bet when investing in glass for resale, but don't forget to diversify. 
Silicone: Silicone isn't the best material, but it's definitely on the rise, and for good reason! Silicone water pipes and hand pipes are becoming more prevalent in stoner communities due to their durability, ease of cleaning, and overall functionality. Most of these hand and water pipes are machine washable so cleaning is as simple as throwing in the dishwasher. These water and hand pipes are foldable and most come with a lifetime warranty, but the shortcoming lies in the lack of percolators and filtration. This is due to the difficulty of putting the intricate filtration methods, but technology is finally catching up and before long you'll be able to find all of your favorite variations available. 
Acrylic: Acrylic water pipes came before their silicone cousins, but were really nothing to ever brag about. Besides making an appearance in David Foster Wallace's "A Supposedly Fun Thing I'll Never Do Again", plastic water pipes are useless and if you'd read the story you'd know that he, too, throws the water pipe away after a weekend of smoking. They're really not much better than that in real life either. 
Ceramic: Ceramic water pipes and hand pipes are definitely a tool of the old school, and there's nothing wrong with that. These water and hand pipes often feature lower price points, but lack intricate functionality. These trusty professionals deliver great flavor and a smooth smoking experience, though they FEEL of a lower quality and are noticeably so. This is about third place behind glass and silicone. 
Different Types of Glass Water Pipes
Beaker Base Water Pipes: These are a great type of water pipe as the beaker bottom shape allows the water pipe to both sit in your lap easily and stabilize on a table or surface more easily. 
Straight Tube Water Pipes: Another classic design, straight tube water pipes are relatively simple and rarely feature percolators or diffusers, but they're a classic for a reason: they get the job done.
Percolator Water Pipes: This is what you pick up if you're looking for a smooth smoking experience. Percolator water pipes are for those who are willing to spend a little bit extra bread to get that much better of an experience. Percolator water pipes are a solid choice and they're great to catch the eye of certain customers. They're also easily flipped for relatively simple price points. 
Multi-Chamber Water Pipes: This type of water pipe is more for the expert smoker or the glass fanatic, as these pipes are intricate and must be carefully taken care of. These are difficult to clean, but offer the most features in one pipe. 
Recycler Water Pipes: This type of water pipe is very similar to a recycler water pipe inasmuch as it features multiple chambers to transfer the water in order to provide a little extra filtration. These are great for hitting dabs out of and even though they're a little bit more breakable, these are great tools for concentrates. 
The Best Pipes SBK Recommends for Businesses
These are the pipes that are great to order in bulk and resale for a great profit. International glass is a bit cheaper and provides about 100-500% profit margins. This is because outsourcing can cut the costs as long as import/export is low and can easily take the place of the profits made by vapes, though not in full. Next, comes American made glass. This type is great for high quality water and hand pipes, but you're not going to make nearly as much profits, as they sit around 20-100%. Lastly, you've got heady glass. This is a really important area of glass, though not the moneymaker imports and American made glass are. This realm makes anywhere from 10-50% profit. 
MOB Glass Traveler Water Pipe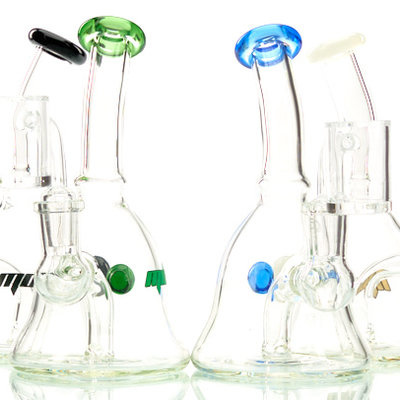 Relish in high quality smoke seshes with this water pipe
Borosilicate glass craftsmanship
90-degree fixed downstem with triple-diffy perc
14mm roll-stop male slide
Bent neck with splash guard
Flared mouthpiece
Symmetrical marbled accents
Colored accents
MOB branded logo
Available in 4 color choices
Measurements: Approx. 6" height | 3" base diameter
MOB Glass S Neck Water Pipe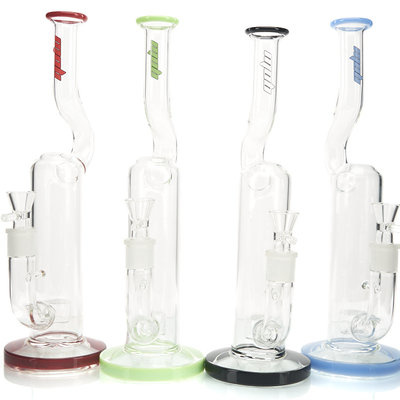 Reinforced borosilicate glass
Flower of life designed diffusing percolator
Fixed downstem diffuser
Reinforced stabilization platform
Gambino BK Hanger Dab Rig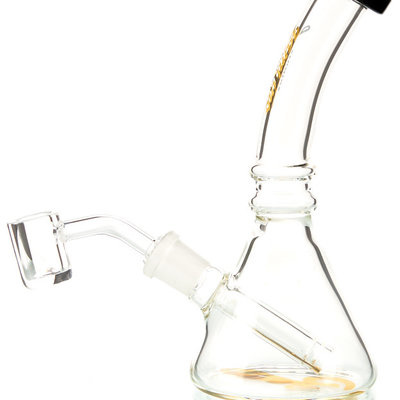 Relish in quality dabs with this beaker hanger!
Made from borosilicate glass
Beaker base
45-degree fixed diffused downstem
14mm male quartz banger
Bent neck with flared mouthpiece
Lipped splash guard
Colored accent
Gambino Studios branded logos 
Available in 4 color choices
Measurements: Approx. 7" height | 3" base diameter
International trap Star "The Bull" Beaker Water Pipe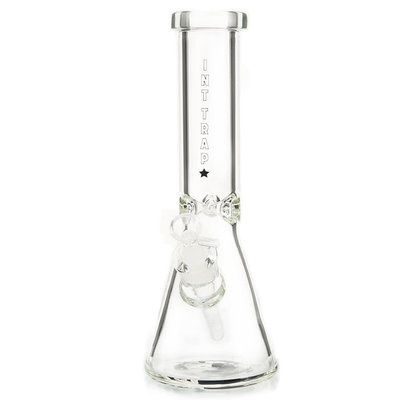 Thick borosilicate glass beaker-base water pipe
Simple 3-pinch ice-catch
14mm female removable diffused downstem
45-degree joint
Seamless design
Thick mouthpiece for added suction and comfort
Long neck for easy handling and passing
Measurements: 11.5" in height | 4" base diameter
International Trap Star Logo on base and neck