This blog post covers the basics of hookah catering and what you need to get started. Everything from shisha flavor selection to the type of hookahs we suggest you use, SBK has got your back!
Hookah Catering: What is it & Should My Smoke Shop Offer It?
Hookah catering is a relatively new, but simple idea. Instead of having brick and mortar hookah bars, why not have the hookah catered. From a business owner's perspective, the idea of hookah catering just makes a lot of sense. You have far less clean up, hookah maintenance, etc. As well, this would be a great way to spice up business and add flavor to your pre-existing business components. 
As far as getting into the catering business, your revenue could increase drastically if properly marketed. Hookah catering is an up and coming market in the time of COVID, and with many hookah bars closed until further notice, a ripe market of hookah enthusiasts are missing their hobby or passion. In order to effectively cover this market, personal functions as well as business functions should be catered to as long as it lines up with your licensing, which I will delve into below. 
What is Hookah Catering?
Hookah Catering is a relatively simple concept: cater hookah and smoking experiences the same way that restaurants offer catering services. Maybe you're thinking "ah the hookah bars will have that covered", but will they really in time of COVID? We don't think so and that's why this is a great solution for smoke shops to use as an extension of their services and potentially utilize unused resources. This is a stellar idea for young adults and hookah fanatics alike, as this is an opportunity that can deliver to both personal parties and business functions. Imagine weddings, birthday parties, graduations, private clubs… The list goes on and on. 
When overhead is considered, smoke shop owners are already at an advantage, especially if you're a wholesaler. Comprising a small team that loaded/unloaded, set up, and cleaned the hookahs wouldn't be a difficult task, nor would the expense be excessive. Providing shisha, hookahs, and coals are also important considerations that we will get into later on in the article.  
Licensing: What You Need To Get Started Hookah Catering
Atlanta Business ID Registration
Cobb Country DBA Registration
Georgia Seller's Permit
EIN
Georgia Tobacco Permit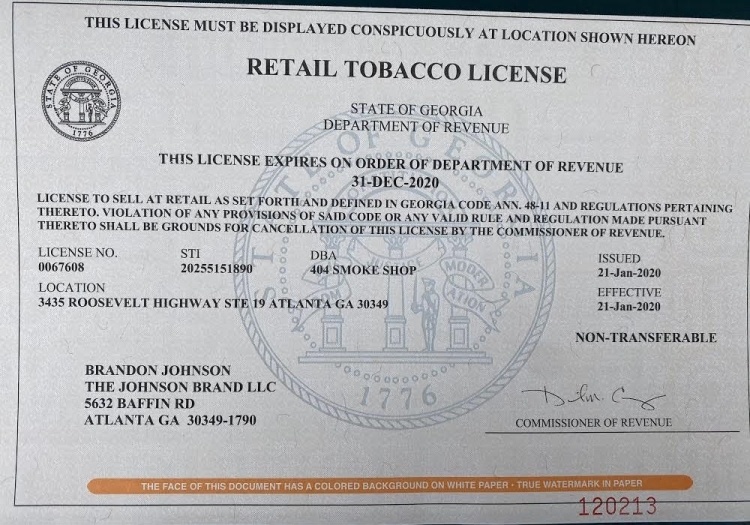 Photo Credit: Google Images
Obviously this varies from state to state, as tobacco based laws are always changing around the country. Hookah catering itself is a relatively new business venture so in the state of Georgia there aren't any special licensing that comes into play specifically for hookah catering. Regular business or S-Corp status and registration is required. In Atlanta, business owners are required by law to have a business tax registration or a business permit. As well, in Cobb County a DBA "Doing Business As Trade Firm Name Registration" is required, too. If you sell taxable products, like tobacco, you will need a seller's permit. Finally, if you plan on utilizing employees or using them as an extension of your current business an EIN is required. 
 How Do I Approach This Market?
Ideas abound in regard to hookah catering and we've got a few ideas to pitch your way to help you get started! The two best starts that we suggest are either on-site hookah rentals or flat fee event catering .
First, we'll take a look on-site hookah rentals. This is where you and your team would travel to a venue, event, or location and offer your services. The potential difficulties of this would revolve around how much the owner of the venue, event, location wants to charge you nightly or if they're considering taking a percentage of your sales. This is similar to the concept of buying a $12 beer at a festival, which means you can charge a much higher rate than at your local hookah lounge. In this case, the market is provided for you. That's why it would prove beneficial for a new owner of hookah catering to do his research and figure out which areas and which clubs may work the best to develop a brand and get your name out there. 
Pros
Able to charge higher prices
More freedom to experiment with and offer different shisha flavors
Some business locations cover your tobacco permit (but you should still get your own)
Up sells like hookah accessories (flavored tips, etc)
Reoccuring bookings
Cons
No guarantee of nightly income
Venues make charge large fees or take from sales percentage

 

Questions regarding demand & necessary inventory

 

Potential for lost or broken hookahs (booze + hookah= potential disaster)
Next, let's spin the idea of flat fee hookah event catering. Simply put, this is the best way to insure your start up won't go under. Why? Well, if events are preplanned then you have guaranteed income as well as many other advantages. This may be something to do in tandem with the "on-site rental" idea we previously mentioned. Let's break this down into pros and cons. 
Pros
Secured money up front
You know how many of which inventory to bring
Flat fee regardless of servings provided
Usually produce higher profit margins
Potential for less equipment to be broken
Cons
Difficulties up-selling during these events because everything is prepaid
Harder to book reoccurring events
Getting those first few reservations may prove difficult
Tobacco permits required
Okay, So How Much Do I Charge?
First, consider…
How many hookahs are you renting
Equipment and shisha quality
Premium Heat Management Device
Average drink prices
What are you presenting in terms of image or lifestyle
Financial fees
After these factors have been considered, a concise picture of your financial figures will come into view. Location matters, too. Think, a hookah bar by the national park in Utah probably won't do the same numbers as hookah catering a nightclub in Atlanta. So, as always, know your market. We've had reports of prices laying from $15-25 in normal bars and $25-45 in nightclubs. The environment will always effect what you can do with your business. If you're more upscale and aiming at higher end consumers, the equipment must always reflect that, but that's not always the case for dive bars and venues of that nature because better equipment will simply last longer and create a better impression for your customers. 
What Hookahs & Accessories Should I Use?
As I've previously mentioned, the hookahs that should be used for catering should be of a higher, more durable quality. If you're charging nearly as much for a servings as you're paying for the hookah then there's a problem. Sure, the profit margins may be great, but the longevity of your hookah catering business will absolutely suffer. Providing solid quality hookahs will give your customers the true value of their dollar and help you to build a great reputation in your community, witch is a crucial factor in hookah catering. 
Vadra Topanga XL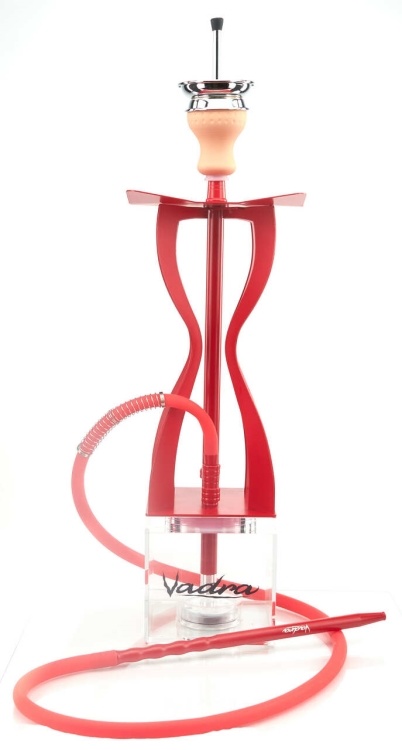 Features
Stainless steel housing & downstem
Double-helix design
Cubed Vase
LED light features
26.6 inches (H) 8.5 inches (width)

 
The Vadra Hookah Topanga XL. Yeah, we're talking about THE Topanga, the 90's star. This is stylish enough to serve at many different events and venues, though this may restrict it in a few minimalistic arenas. The DNA strand-like design is sure to blast your hookah catering experience into the stratosphere. The HMD or heat management system here allows your guests to control the burn of their shisha and get the most out of every bowl. This extra feature will definitely please your higher brow customers that are familiar with hookahs already. As well, a stainless steel frame and stem feed into the downstem of this piece for extra security and durability. This hookah features bright LED lights which are sure to catch the eye of anyone in the room. This final feature would be a shoe-in at nightclubs and exotic or themed venues. 
Vadra Zoar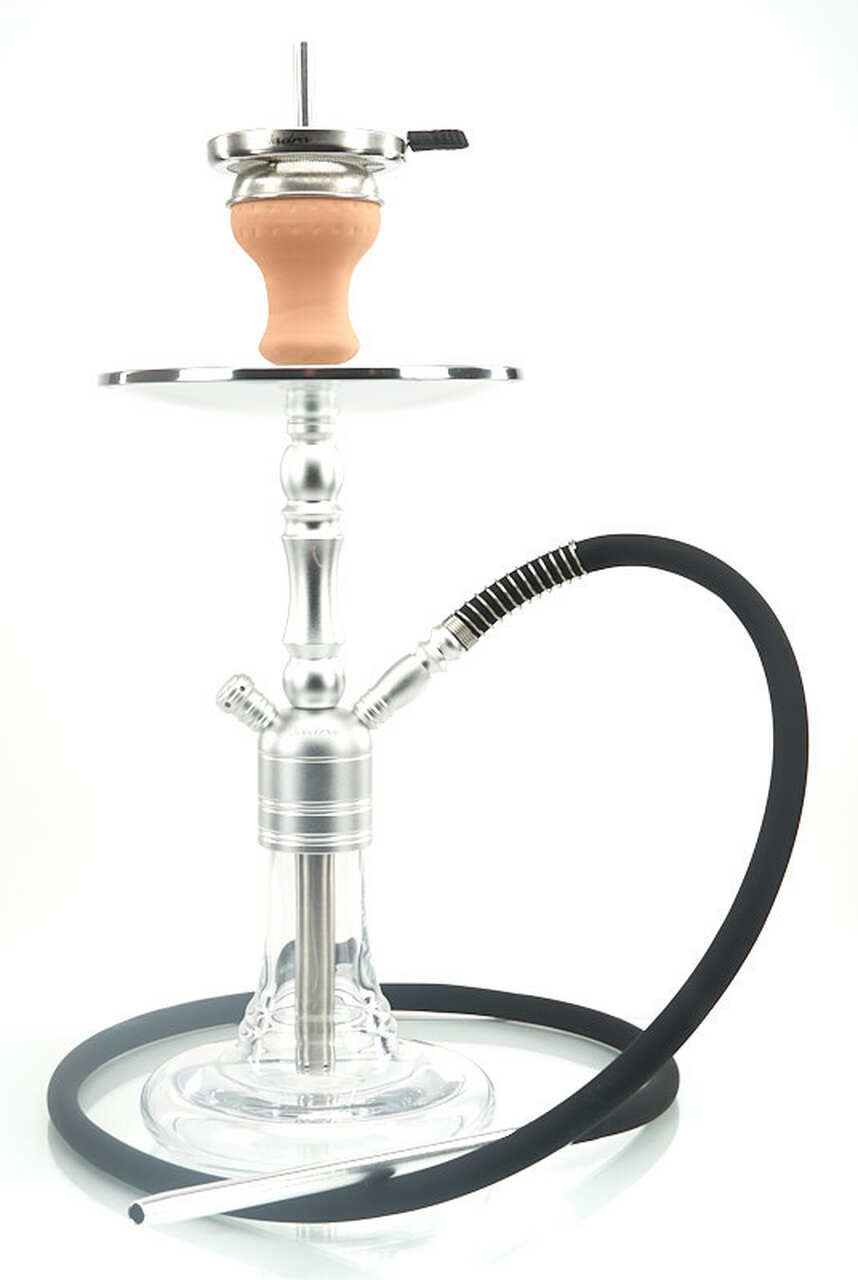 Features
Stainless steel Fram and downstem
Ceramic bowl
Thick, durable base
Glass diamond molasses catcher
 Diamonds are forever with the Vadra Hookah Zoar. This is another no nonsense hookah that would be a great minimalistic addition to what you provide for your guests. The downstem utilizes direct diffusing techniques to provide clean, filtered smoke every time you take a pull. Not only is this hookah functional, but it also provides an aesthetically pleasing diamond that helps to catch the molasses dripping from the bowl. There is also a heat management system present here, which is a fundamental hookah catering accessory. 
Vadra Neagh
Features
 Sleek, modernist design
 Easy set up and break down
 Heat management system

 

 Electric blue paint

 

 Stainless steel frame
The Vadra Hookah Neagh is the modern minimalist solution for your hookah catering events! This elegant piece of shisha pipe features a easily packed vase and a stainless steel balancing platform, plus a purge system. The Vadra Hookah Neagh is the perfect hookah for hookah catering for this reasonThis hookah is significant because it breaks down quicker and into smaller pieces than most other hookahs, which would make it an asset at any hookah catering event. Electric blue colors this dazzling piece of hookah machinery, which makes it a great minimalist hookah for a wedding, graduation, or club! Lastly, this hookah features a heat management system, ceramic base, and a stainless steel downstem to insure you provide your guests the cleanest and purest smoking experience possible. 
Standard Egyptian Hookah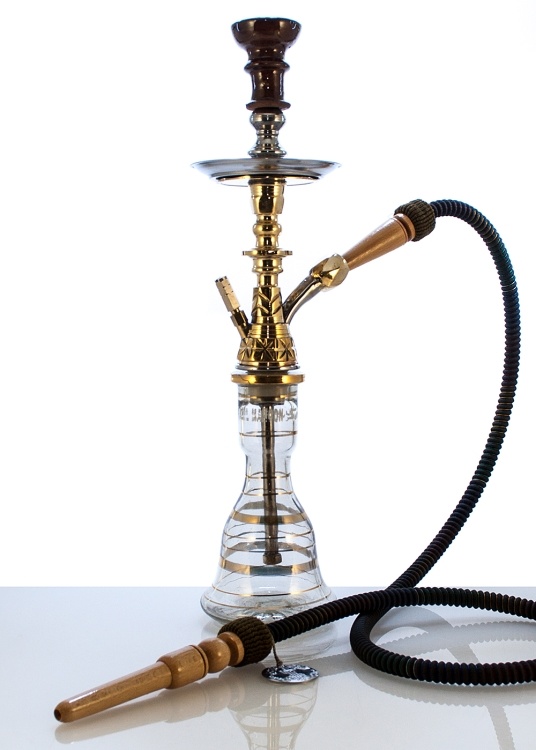 Features
Elegant, handcrafted design
Reputation for long term functionality
Durability

 

Low price point
Great back-up hookah
Egyptian hookahs are world renowned for their design. Each hookah, normally, is handcrafted so the customer will be provided with a totally unique experience with each hookah catering event. The Egyptian hookahs are also known for their superior function. Even though this hookah has been around for centuries, the design has rarely changed and the hookahs function nearly the exact same way. Finally, the biggest selling point for many hookah catering services starting out is the price of the Egyptian hookahs. They're relatively low priced and highly functional hookah systems that work for long periods of time due to their above average durability. Not necessarily the hookah to steal the show, but never a bad idea to keep a few on hand to back up your frontline of hookahs. 
Vadra Caddo
Features
 Aesthetically pleasing, agreeable design
 Stainless steel diffuser
 Tempered glass vase
 Medium size perfect for tabletops

 
The Vadra Hookah Caddo is the perfect hookah to serve at an event besides food and alcohol, as its simple but elegant design agrees with nearly every background. Here is the Vadra Caddo Hookah —a moderately priced hookah great for hookah catering events. This hookah is deemed as a hookah catering asset because of its simple functionality and tempered glass basin, which increases the overall durability of the hookah. A stainless steel stem is sleek and modern, while the diffused downstem huge smoke clouds full of taste and flavor. This piece also has a convenient purge valve so that you can get rid of the unwanted old smoke without interrupting your guests. The Vadra Caddo Hookah is made from stainless steel and a reinforced ashtray made from glass.
What Shisha Flavors Should I Offer?
When it comes to flavors, the list can become long and exhausting. That's why SBK is here to offer a guiding voice. The classic flavors from Al Fakher, Sarbuzz, and Eternal Smoke are always great starting points, as you'll be able to change your selection based on customer input after you've got a few events under your belt.
Al Fakher Shisha
Shisha Flavors 
Peach
Mint
Melon
Lemon Mint
Grapefruit Mint
Blueberry Mint
Watermelon Mint
Gum Mint
Grape Mint
Berry
Mango
Grapefruit
Grape
Strawberry
Al Fakher is a traditional molasses based shisha that features unique European infusions. Founded in the United Arab Emirates in 1999, these shisha makers have built a reputation for being some of the best shishas on the market. In terms of hookah catering Al Fakher is a must-have. 
Starbuzz Shisha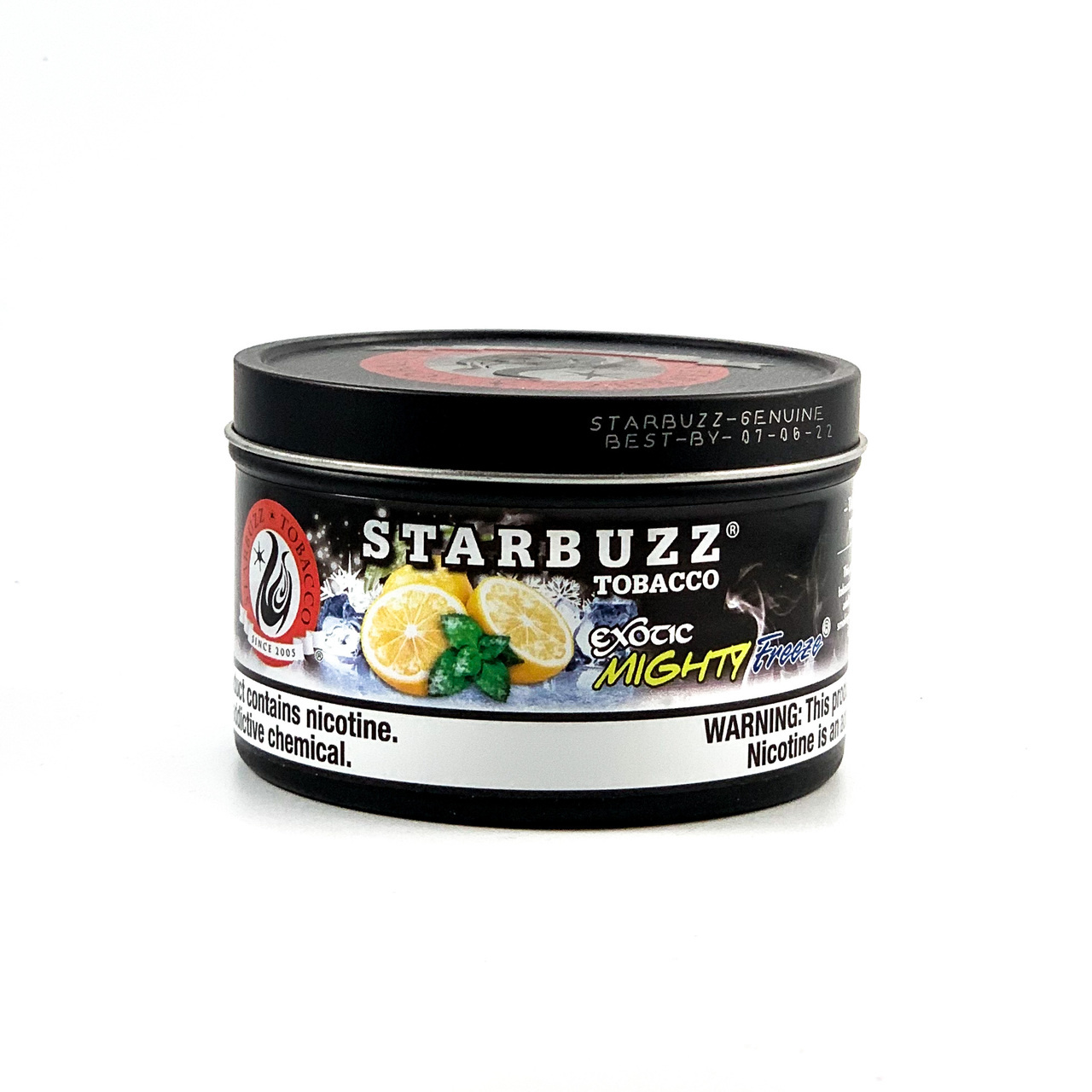 Shisha Flavors
Sex On The Beach
Blue Mist
Mighty Freeze
Lemon and Icy Mint
Citrus Mist
Citrus and Mint

 
Starbuzz is one of the most recognizable shisha brands out there, so it's always good to keep a few of their top flavors like Sex On The Beach, Blue Mist, and Mighty Freeze. Starbuzz's niche strong suit is in the realm of unique flavor blends, while Al Fakher clearly leads the single flavor blend market. 
Eternal Smoke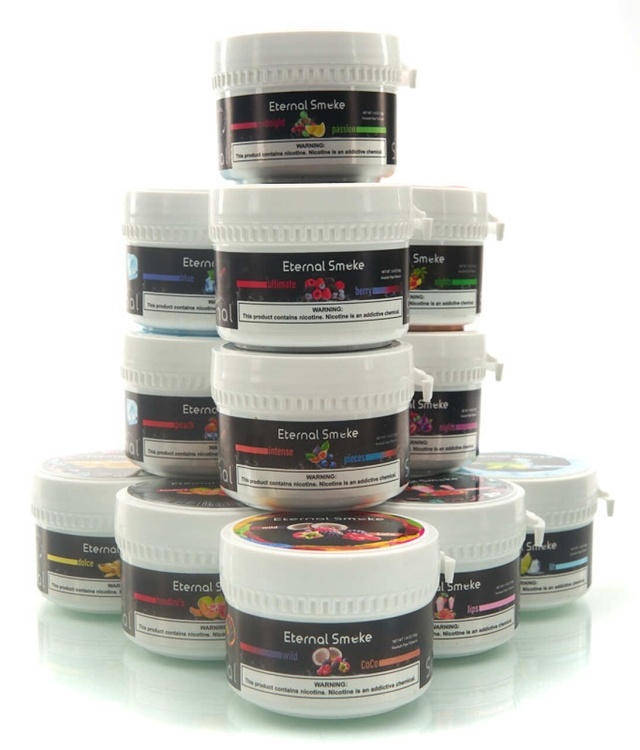 Shisha Flavors
 Red Lips
 Watermelon Lit
 Houdini's Secret
 Milkin Cookies
 Aloha Nights
 Wild Coco
 Smoothie Sunshine
 Peach Lit
 Ultimate Berry
 Caribbean Nights
 Intense Pieces
 Midnight Passion
 Dolce Banana
 Blue Lit
 Lemon Lit

 

 Lime Lit

 
Eternal Smoke Shisha is a fan favorite and unique flavor blend essential to the hookah catering world. This brand of shisha offers 16 different flavors, and though your clientele may not have heard of Eternal Smoke just yet, they're sure to be coming back for more after their first bowl. This is definitely Starbuzz's biggest competitor in the sense of unique flavor blends and quality shisha production.